PTFE Joint Sealant Tapes
PTFE Joint Sealant Tapes are an alternative to common flat gaskets. They help to prevent leaks and are wraped around pipe threads.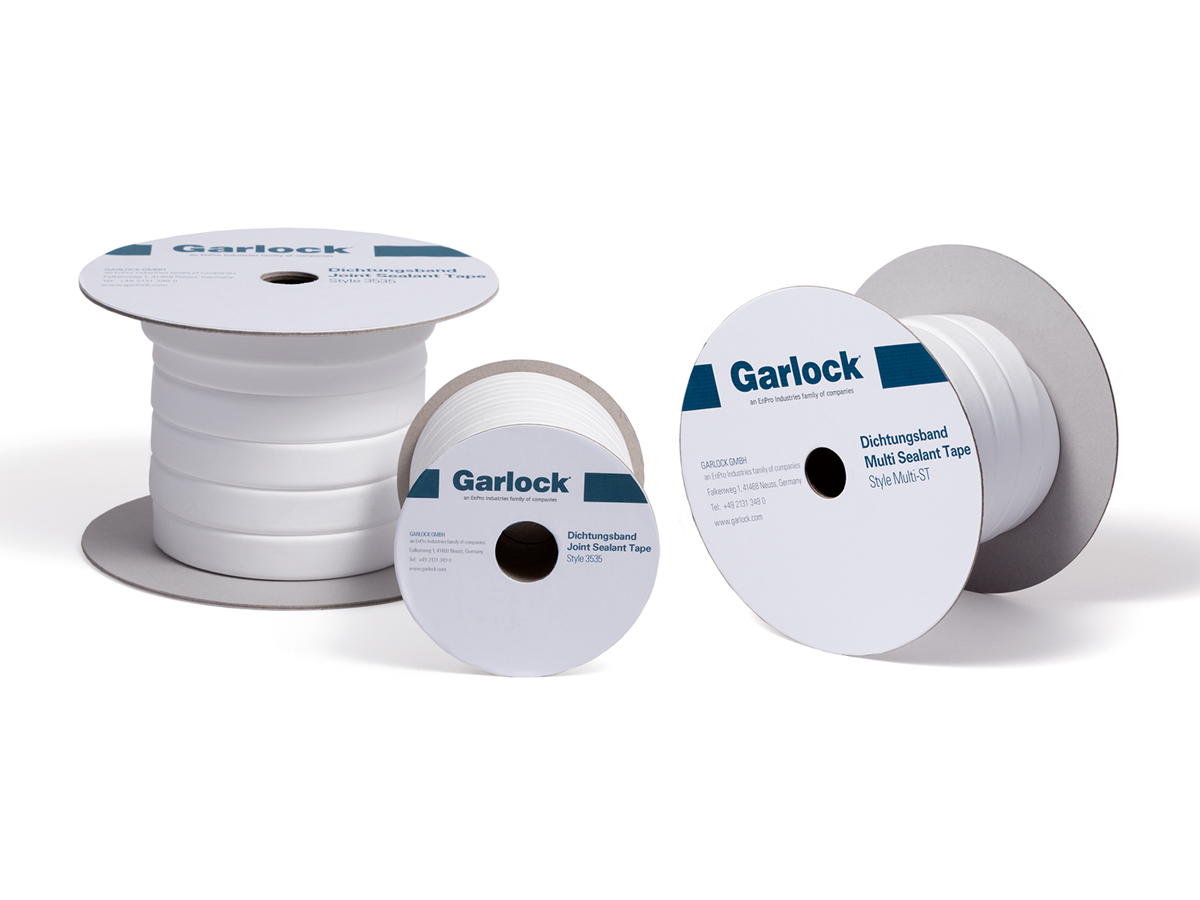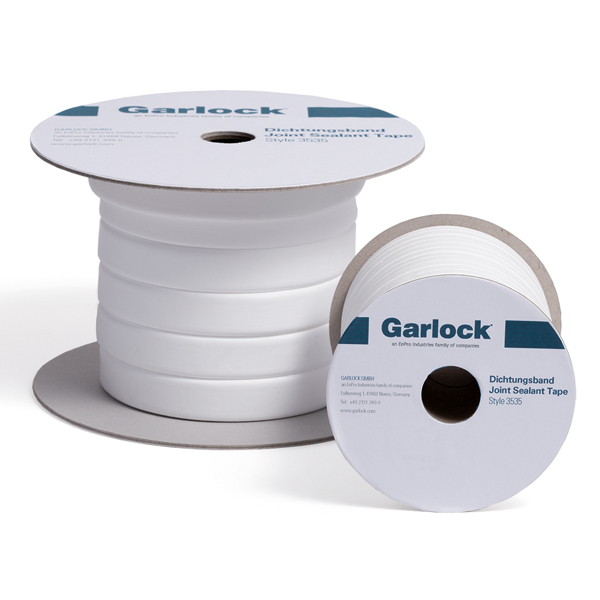 Garlock Sealant Tape Style 3535
Garlock Joint Sealant Tape, Style 3535 is made of 100 % pure mono-directionally expanded PTFE. It is a universal sealing solution on a spool, for large diameter flanges, which can instantly be formed in place to fit any shape regardless of it's complexity. The exceptional good capability to adapt to surfaces can compensate out-of parallel or damaged sealing surfaces with outstanding performance.
Features & Benefits
Withstands a wide range of chemicals
Conforms to FDA regulations
Easy to install
Continuous length on spools is easily cut and formed
Strong adhesive backing aids installation on narrow or hard-to-reach flanges
Will not support flame
Will not support bacterial growth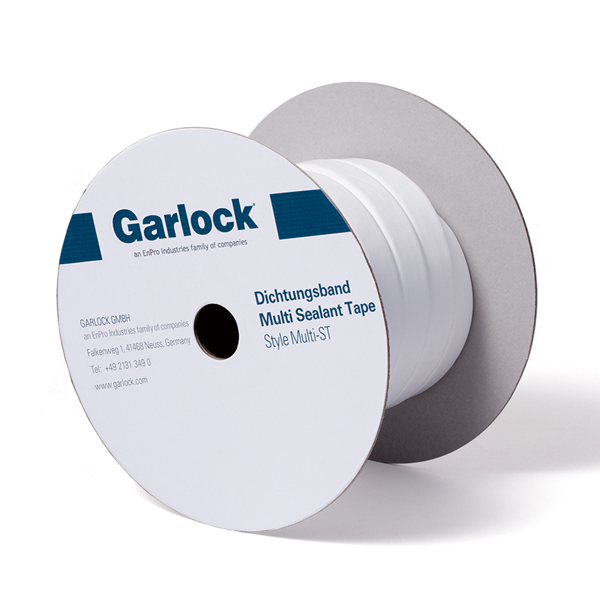 Garlock Sealant Tape Style Multi-ST
Garlock Style Multi-ST, is a multi-directionally expanded PTFE sealant tape for metallic equipment and/or large flanges. As a form-in-place gasket on a spool it can be installed quickly, reducing expensive downtime. The multi-directionally orientated fiber structure offers great creep resistance and sealability even under fluctuating temperatures and pressures.
Features & Benefits
Withstands a wide range of chemicals
Conforms to FDA regulations
Easy to install
Continuous length on spools is easily cut and formed
Strong adhesive backing aids installation on narrow or hard-to-reach flanges
Will not support flame
Will not support bacterial growth
FOOD SAFE – EC1935/2004, EC 10/2011 conformity
Garlock GmbH
Falkenweg 1
41468 Neuss
Germany
+49 2131 349-0
garlockgmbh @ garlock.com

© 2023 Garlock GmbH, Germany