Extreme Heat Gasket Material
Trusted for use in rocket boosters, THERMa-PUR ® takes on conditions that graphite cannot. This high-performance gasket material maintains an effective seal during pressure and temperature fluctuations, with excellent torque retention for lower leakage rates and less maintenance time.
THERMa-PUR ® is hydrophobic and resists water absorption and oxidation, keeping metallic gaskets in shape for a longer-lasting seal. When it's time for removal, THERMa-PUR ® prevents gaskets from sticking to flanges, making removal easy and fast.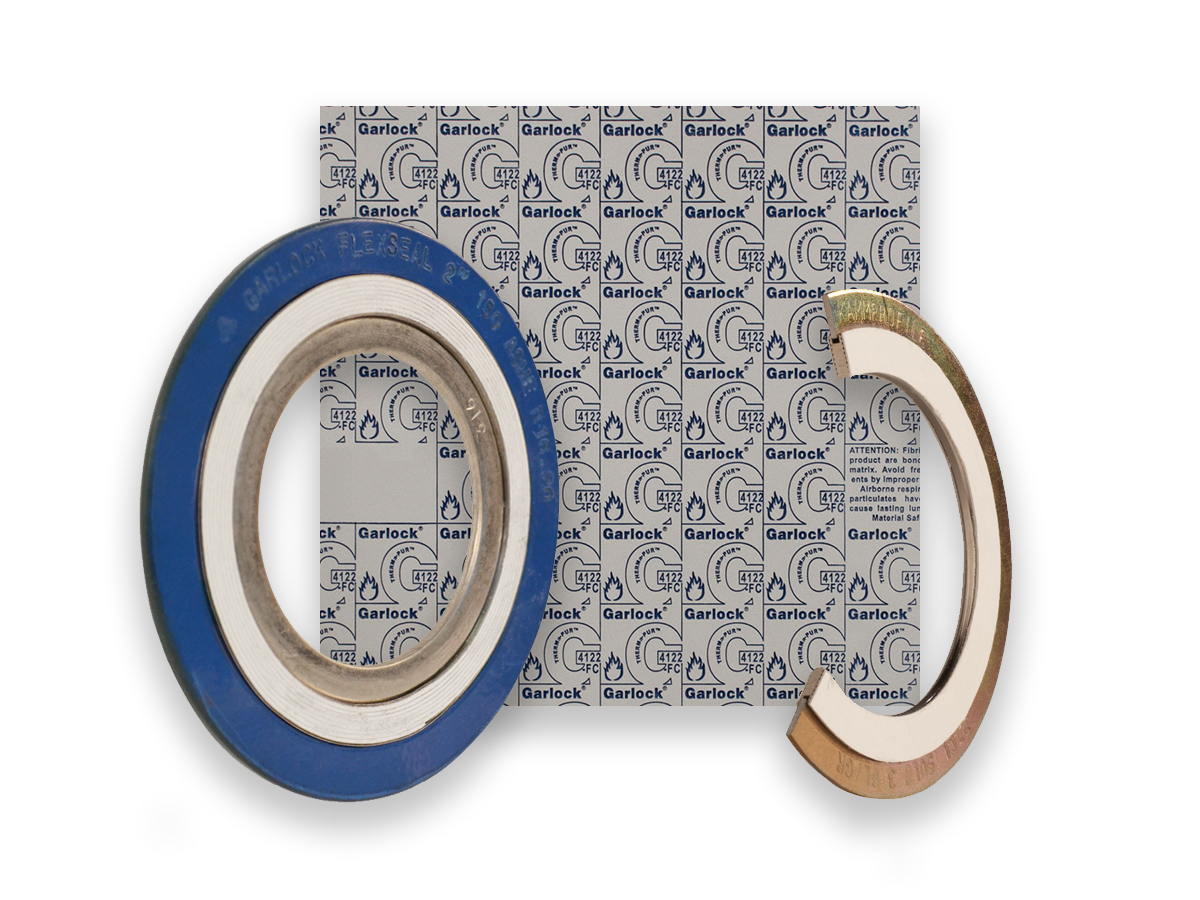 THERMa-PUR® Gaskets & Sheets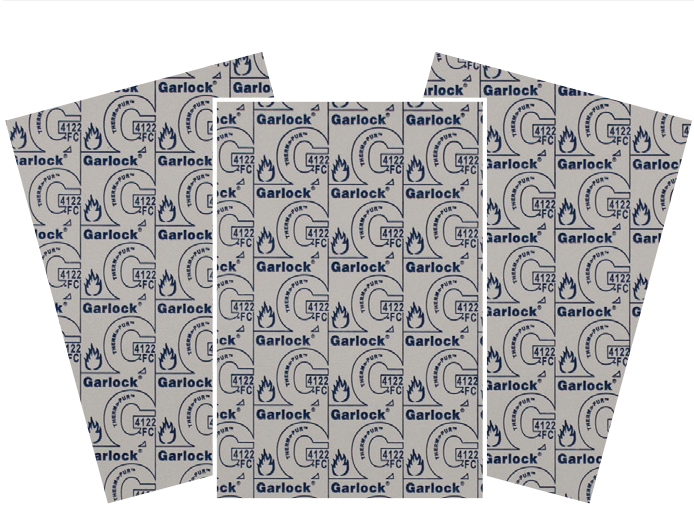 THERMa-PUR ®
Style 4122-FC Gasket Sheet
THERMa-PUR ® Style 4122 is designed for use in high temperature sealing applications. It is produced using an environmentally friendly solventfree process and combines a unique formulation with Garlock's traditional quality. THERMa-PUR ® Sheet Material, available in a variety of sizes, is perfect for applications where extreme temperatures, oxidation, corrosion, and chemical compatibility are a concern.
Features & Benefits
Extreme Temperature – Able to withstand high temperature, whether continuous or in thermal cycling conditions
Chemical Resistance – Proprietary fomulation is resistant to a broad range of chemicals: Titanium Tetrachloride, molton salts and other heavy oxidizers
Oxidation Resistance – Contains proprietary materials that provide improved weight loss characteristics over other high temperature solutions
Hydrophobic (water resistant) – Resists water and provides electrical isolation thus reducing the possibility of corrosion between flanges made of dissimilar metals
Easy Release from Flanges – Does not stick to flanges making removal of gaskets easy and fast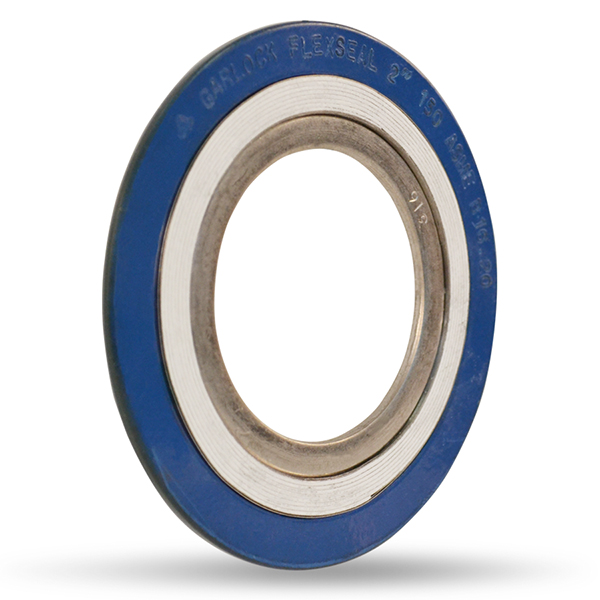 THERMa-PUR ®
Spiral Wound Gasket (4122-SWG)
In addition to withstanding extreme high temperatures, Garlock's Metal Gaskets featuring THERMa-PUR ® excel in highpressure and chemical exposure. Available in standard and custom configurations, these rugged metal gaskets accommodate many applications, including fire safe.
Features & Benefits
Easy installation and removal
Seals pressures to flange ratings, in accordance with ASME B16.5
Suited to temperatures from cryogenic to 2000°F / 1093°C, depending on metal and filler
Custom-tailored solutions accommodate a variety of conditions by combining various metals and filler materials
Centering ring accurately locates the gasket on the flange face, provides additional radial strength, and acts as a compression limiter
Spiral winding (sealing element) consists of preformed metal and soft filler material
NOTE: Per ASME B16.20 all spiral wound gaskets for ASME B16.5 or B16.47 flanges are made with outer and inner rings (FLEXSEAL® RWI) unless specified by the customer at the time of order.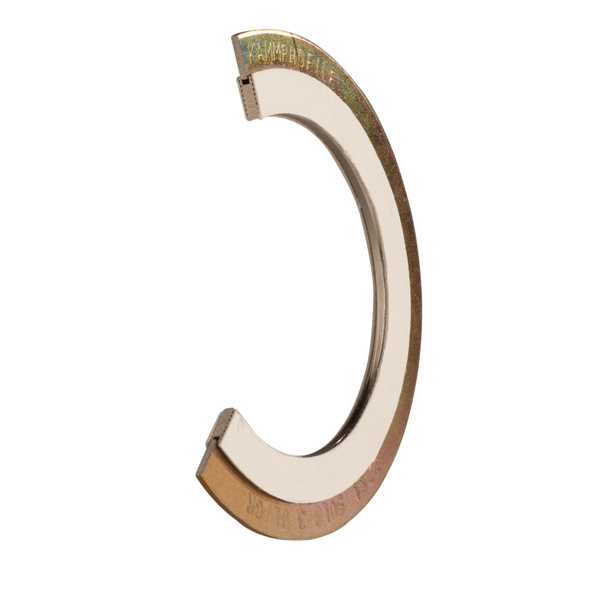 THERMa-PUR ®
4122-Kammprofile
Serrated solid metal core gasket with soft, deformable sealing material and integral outer ring.
Features & Benefits
Seals less-than-perfect flanges to form a tight connection 
Performance replacement for jacketed heat exchanger gaskets
Fire safe—passed API 6FB fire tests
Solid metal core resists cold flow, over compression, and blowout
Rigid core provides exceptional stability, even in large sizes, and facilitates handling and installation
Available in wide variety of metals
Seals under low stress—ideal for lighter weight flange designs
Withstands extreme fluctuations in temperatures and pressures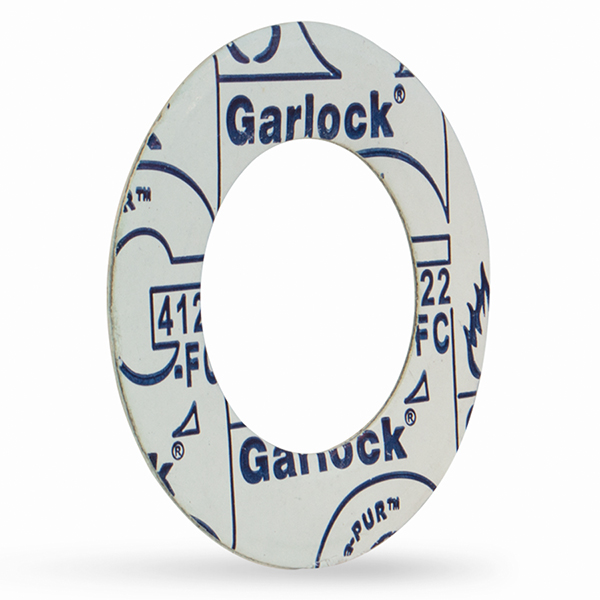 THERPHONIC ® Style 4122-CMG
THERPHONIC ® Gaskets with a THERMa-PUR ® sealing element are an excellent choice for heat exchangers and low pressure applications also requiring high temperature. The corrugated metal core is completely encapsulated by the compressible sealing element.
Features & Benefits
Accommodates a wide range of temperatures up to 1000°C / 1832°F
Seals effectively during thermal cycling
Fire safe – withstood API fire tests
Chemically resistant
Long service life
Garlock GmbH
Falkenweg 1
41468 Neuss
Germany
+49 2131 349-0
garlockgmbh @ garlock.com

© 2023 Garlock GmbH, Germany