STRESS SAVER® Style 3522
Semiconductor Ultra Pure Water (UPW), acid handling and neutralisation
Ultra Pure Water (UPW), and acid handling and neutralisation are critical to the manufacturing of semiconductors. Pipework for these processes may be stainless steel or non-metallic, for example PVDF. The seals for the pipework must meet high purity standards, be chemically compatible with process media, and seal effectively at low bolt load.
STRESS SAVER® 3522 outperforms other seal types giving safety, performance, and cost benefits.
The moulded raised ribs on STRESS SAVER® 3522 help to create a tighter seal by concentrating the compressive load.
STRESS SAVER® 3522 shows better resilience and physical properties compared to virgin PTFE and ePTFE.
STRESS SAVER® 3522 is 100% PTFE and compatible with the chemicals used and their biproducts.
Key Benefits
» Excellent chemical resistance
» High resilience
» Stopped cold flow
» Suitable for metallic and non-metallic piping with either flat or raised face flanges
» Ideal for non-metallic pipework PVC, FRP, PVDF, CPVC, PP
» Homogenous construction – single piece design to avoid permeation, delamination, or fold over of envelope construction
» Temperature -268°C to +260°C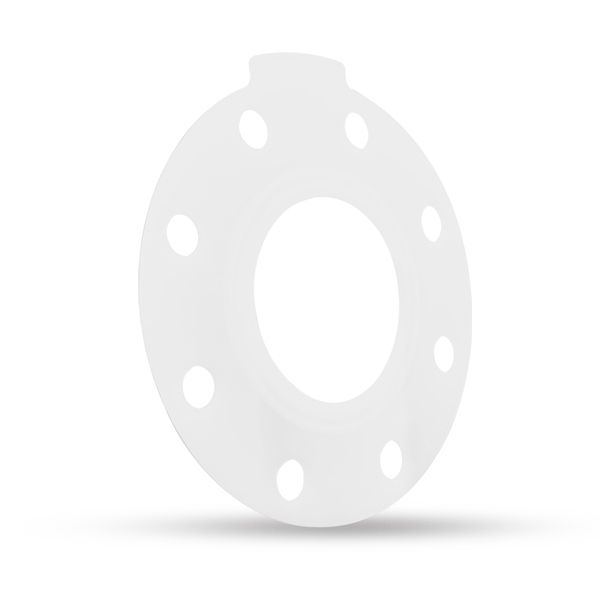 Garlock GmbH
Falkenweg 1
41468 Neuss
Germany
+49 2131 349-0
garlockgmbh @ garlock.com

© 2023 Garlock GmbH, Germany