Reduced void content and increased flex life with Garlock Diaphragms
The GYLON® Style 3522 PTFE diaphragm is characterized by outstanding properties. Two of these are the reduced void content and the increased flexibility.
GYLON® Style 3522 PTFE Diaphragms have many useful properties. One of these is the reduced void content, which is only 0.7% (see diagram 1) and is thus extremely low in GYLON® 3522 compared to conventional PTFE as well as modified PTFE. The consequence of the reduced void content is lower permeation of the material. This means that substances and media can hardly penetrate the membrane on a molecular level. This results in a fundamentally lower potential for cross-contamination of the process media. The low void content enables a thinner material, which leads to reduced material costs and thus energy savings. GYLON® Style 3522 has excellent impermeability and permeation density.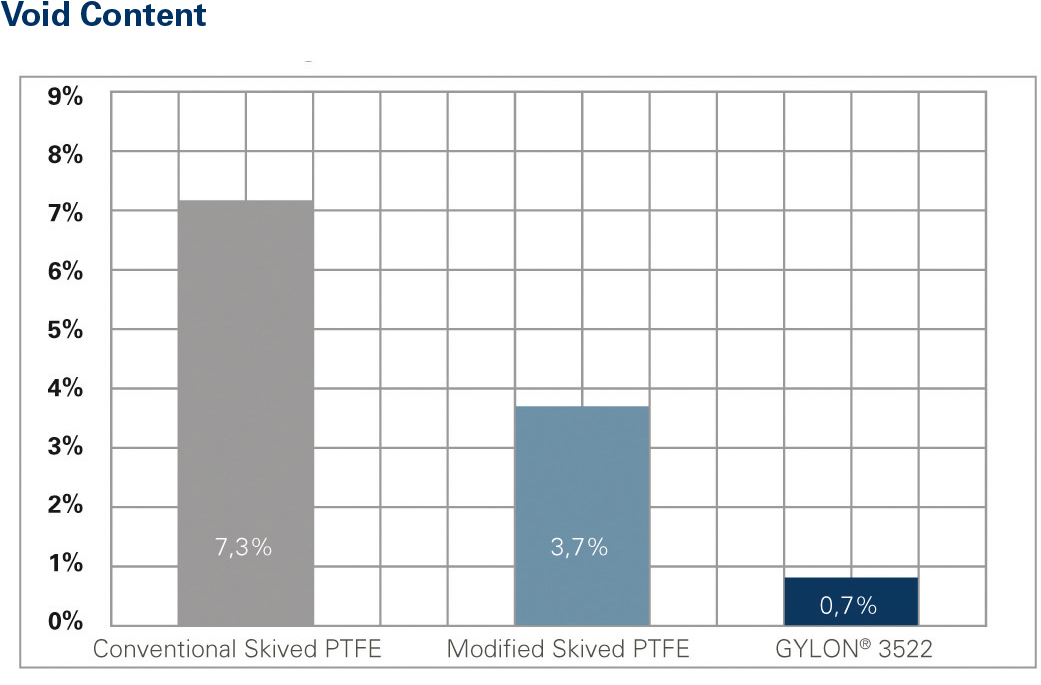 Diagram 1: Reduced void content
GYLON® Style 3522 PTFE Diaphragms prove to be exceptionally durable pump and valve diaphragms. Due to their increased flexural fatigue strength, replacement intervals are longer. The results are reduced labor and documentation costs as well as increased uptime. Plant operators thus enjoy greater operational reliability and a longer service life for their plants. GYLON® Style 3522 PTFE membranes provide energy savings through increased plant efficiency and protect downstream equipment.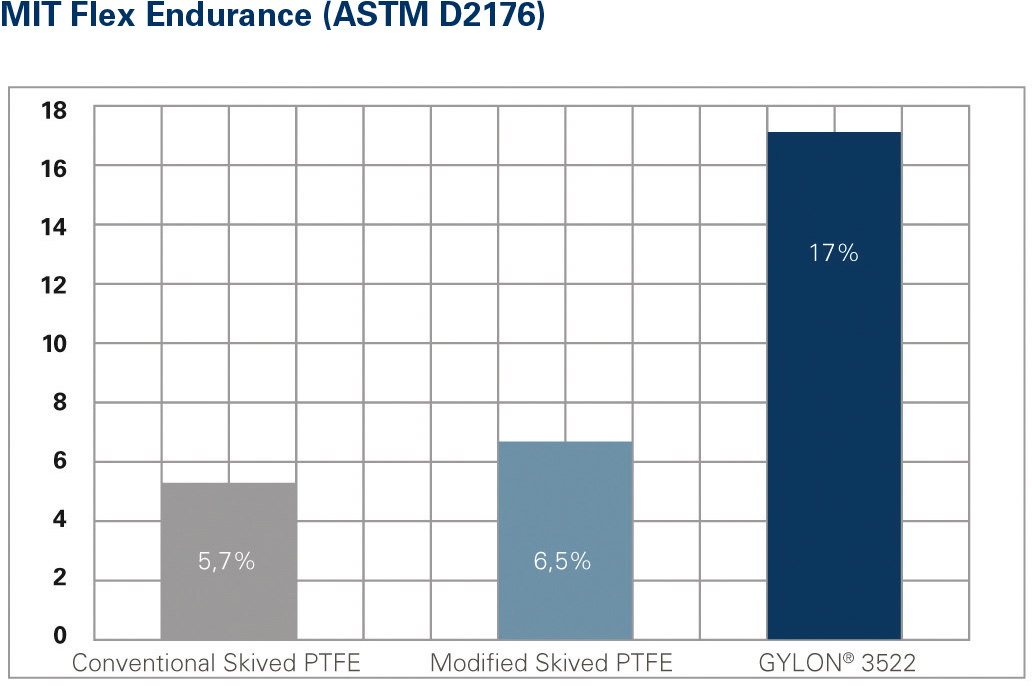 Diagram 2: Increased flexibility
Garlock GmbH
Falkenweg 1
41468 Neuss
Germany
+49 2131 349-0
garlockgmbh @ garlock.com

© 2023 Garlock GmbH, Germany