PS-SEAL® Non-Standard – dynamic seals in standard sizes with different lip materials
The Garlock PS-SEAL® Standard with a GYLON® Black lip and the static seal made of FKM has long been known in industry as a proven sealing element in critical sealing situations.
But what is the solution at temperatures above 200°C, which FKM cannot withstand? Or in an application with dry running? Or in case of food conformity requirements according to FDA or EC regulation 1935/2004? Or in use as a seal against abrasive substances? Or or or….
The ideal solution for these cases: The Garlock PS-SEAL® Non-Standard, which can be flexibly adapted to the critical application parameters. With the Garlock PS-SEAL® Non-Standard, for example, the GYLON® lip materials can be varied accordingly to meet demanding requirements for circumferential speed and pressure stability. And this is possible in both wet and dry running.
Conveniently, the different GYLON® lip materials are already visually recognizable due to the lip color
GYLON® Black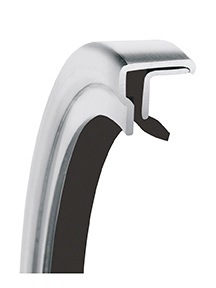 An excellent PTFE/graphite based material suitable for lubricated applications. Not made for dry running and not suitable for food & pharma applications.
---
GYLON® White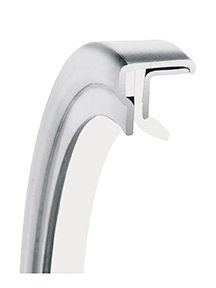 Due to the white color a popular material in the food & pharmaceutical industries (with important certificates EC 1935, USP Class VI, FDA etc.), but also in the production of paints. The lip basis is a PTFE with barium sulfate, giving excellent gas tightness. The suitability for dry running is good, but the circumferential speed should be low, because the friction temperature can rise quickly.
---
GYLON® Blue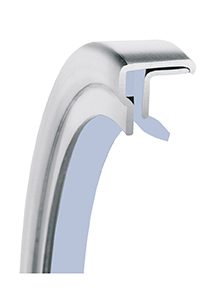 Garlock's top solution in the food & pharmaceutical sectors having important certificates EC 1935; USP Class VI; FDA etc. Also ideal for larger shaft deflections on mixers and agitators. Excellent in dry running and with good gas tightness. However, abrasive media may cause problems for the PTFE/microspheres material.
---
GYLON® Brown-White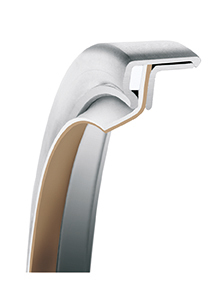 A cleverly combined PTFE material for abrasive applications in the food industry. The brown side of the lip contains abrasive-resistant additives, the white side heat-dissipating additives. This gives longer running hours with less down-time, and improves the operating process. Of course with FDA and EC 1935 conformity.
---
Material F Beige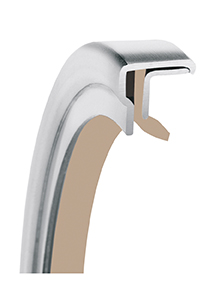 Not a GYLON®, but a precisely designed material based on PTFE Ekonol. Specially designed for dry running, it shows its strengths there. High speeds can be run with low frictional heat. It is well suited for CIP and SIP processes in the food industry. Its excellent gas tightness in vacuum applications is also highly appreciated. However, in order to benefit from its advantages, it requires precise shaft concentricity.
---
Material MS Grey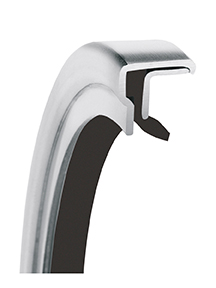 A material developed with the hardest glass that scores excellently with abrasive media even without a GYLON® matrix. Optimal for dry running in the environment of abrasive powders and dusts. It also offers high pressure resistance with low wear. It is often combined in tandem with the other lip materials to increase its performance with low-viscosity media or gases.
---
If the versatile range of applications of PS-SEAL Non-Standard cannot provide the optimum solution for dimensional or application-specific reasons, further variants are possible with PS-SEAL® Special on consultation with Garlock.
Garlock GmbH
Falkenweg 1
41468 Neuss
Germany
+49 2131 349-0
garlockgmbh @ garlock.com

© 2023 Garlock GmbH, Germany